Medical Contract Manufacturing and Compliant Pilot Production
HDA provides contract manufacturing, prototype production, and compliant pilot production for the medical device and IVD industries. Our customers include medical startups, mid-size companies, and multinational corporations. 
We have developed refined medical device development and manufacturing processes that can take your product through its complete lifecycle — from concept to delivery. 
HDA's reputation for quality and reliability makes it one of the leading contract manufacturing companies in Southern California. By combining the technical expertise of our full-service development team, we consistently deliver high-quality results to our valued customers. We have industry-best engineers, regulatory specialists, and development professionals ready to make your medical device a success.
Our robust quality management system and decades of manufacturing experience guarantee reliable, functioning products. HDA approaches each project with a craftsman's eye and dedication to providing excellence. 
There aren't many manufacturers like HDA. Our blend of size, experience, and resources allows us to scale quickly and responsibly to fit your company's unique needs. You can be confident that every unit of your product will be well-built, reliable, and crafted to your exact specifications. 
Production volume ranges from 5-100+ compliant pilot units for clinical testing to hundreds or thousands of units per month for commercial production. We are one of the few firms offering low-volume compliant device manufacturing and compliant prototyping from our FDA-registered facility in Orange County, California. 
We build durable medical equipment and disposables including handheld, tabletop, diagnostic, and testing-related devices. Our specialization is Class I and Class II devices, including but not limited to durable goods, electronic systems and electromagnetic systems, diagnostic and treatment devices.
MEDICAL DEVICE CONTRACT MANUFACTURING SERVICES
HDA will manage your product's manufacturing process from start to finish. From sourcing your entire bill of materials (BOM), developing the necessary manufacturing processes, and implementing required test systems, HDA Technology will deliver cost-effective and reliable results.

Our lean manufacturing practices allow us to handle any order volume — ranging from low volume to high volume — to meet your production demands. We can quickly and efficiently optimize our large production facility to match your product's production requirements. 
Our manufacturing services are easily reconfigurable, allowing us to minimize lead time when starting production on your product. We utilize lean manufacturing methods to provide our customers with reliable, cost-effective production services. HDA's lean manufacturing process offers many benefits to you:
Cost-Effective Production

. By sourcing only the necessary amount of raw materials, optimizing the manufacturing process, and reducing wasted efforts during production, HDA ensures you don't get stuck with bloated manufacturing costs.

Consistent Quality

. Our full-service production team has the experience and expertise to make sure that your order is done right the first time. We have tried-and-true quality assurance and production procedures in place to guarantee high-quality products every time.

Streamlined Manufacturing

. We reduce lead times by eliminating unnecessary processes and slowdowns in production. Our efficient manufacturing methods eliminate wasteful and unnecessary processes during development. Our priority is to produce safe, functional products as quickly as possible.

Large Scalability

. HDA has the capacity to match your order size, no matter what. We provide fast turnaround on high-volume orders because of our efficient production practices. We're able to comfortably scale to meet mass-volume production goals while still accounting for quality and reliability.
Our full-service production process optimizes manufacturing to provide you with an easy, trouble-free experience. Are you looking for a medical device contract manufacturing company that provides specialized services? We specialize in a number of manufacturing and support services to meet any challenges your company may encounter.
Compliant Pilot Production
Are you in need of a cost-effective contract manufacturing solution to support your 510(k) filing or clinical testing? HDA specializes in Compliant Pilot Production to help your company get its product to market faster. Our FDA-certified production facility produces fully compliant orders that will help you mitigate compliance delays and failures.
Prove your medical device's critical function and design with a high-quality prototype. This essential stage in the development process evaluates the efficacy of your product before it goes to the mass manufacturing stage. 
HDA's prototype production process saves time and money by testing your product before design mistakes complicate manufacturing. Our production facility is staffed by experienced engineers and technicians that can turn your concept into a reality. 
No matter your needs, HDA can help your company achieve its goals. Our manufacturing and support services include:
Purchasing and BOM Management

Compliant Clinical Unit Production

Prototype Production

Volume Production

Box Build

System Build

Disposables

Calibration

Final Test

After-Sale Support and Service
As a full-service medical product development and manufacturing company with decades in operation, HDA has developed an extensive amount of resources to aid the development of your unique product. 
Leverage our resources and knowledge to properly and efficiently manufacture your innovative medical device concept. HDA has the resources and certifications to help you:
Large, Open Manufacturing Floor

Easily Reconfigurable Facility

Lean Manufacturing Process

Climate Controlled, ESD-Safe

ISO 8 Cleanroom

Thermal Test Chamber

FDA- and FDB-Registered

ISO-13485 Certified

Decades of Experience
ISO CERTIFIED QUALITY MANAGEMENT SYSTEM
Our robust quality system allows us to provide you with world-class products throughout their lifecycle. This means better designs, complete documentation and safe, effective and reliable products in the field. 
We believe that our commitment to quality is crucial to your success, and continue to invest in our people and quality management system (QMS) to ensure that we deliver the best value to our clients by using well-established development, production and documentation methods.
HDA is ISO-13485 certified for the design and manufacture of medical devices, and registered with the FDA and California FDB to manufacture medical devices.
Resources and certifications:
Large, open manufacturing floor
Lean Manufacturing Process
ISO 8 Cleanroom
Thermal Test Chamber
Easily reconfigurable Facility
Climate Controlled, ESD Safe
FDA and FDB registered
ISO-13485 Certified
Decades of experience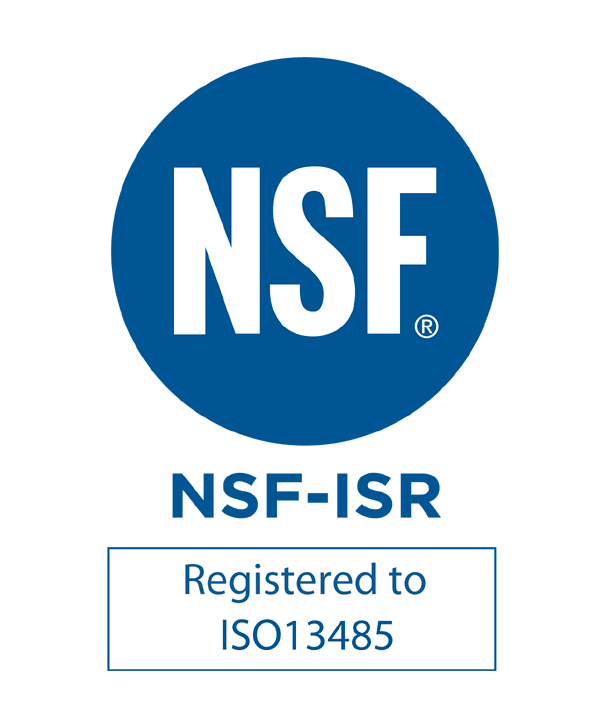 ISO13485
Our Quality System is certified to ISO 13485 for the design and manufacture of medical devices.